MEET OUR DOCTORS
Neurology & Neuro-Physiology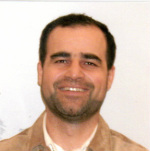 Adnan Alghadban, M.D.
Dr. Alghadban's areas of clinical interest and expertise include the management of headaches, neck pain, back pain, diabetic neuropathy, myopathy, Botox injections for all forms of spasticity and dystonia. He also treats seizures, Alzheimer's disease and Parkinson's disease and memory problems. He also treats sleep disorders including sleep apnea. Dr. Alghadban recently acquired new state of the art non invasive technology for the treatment of carpal tunnel syndrome with cold laser.
Dr. Alghadban is board certified in Neurology and Clinical Neurophysiology, he is a member of the American Academy of Neurology.
---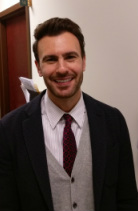 Zaid Al-Qudah, M.D.
Dr. Al-Qudah's areas of clinical interest and expertise include the management of peripheral neuropathies, acquired and hereditary, focal mononeuropathies, including carpal and cubital tunnel, muscle diseases, neuromuscular junction disorders such as myasthenia gravis.
Doctor Al-Qudah, also treats patients with motor neuron disease including amyotrophic lateral sclerosis (ALS) and is specially trained in performing nerve conduction studies, electromyography (NCS/EMG) and Electroencephalogram reading (EEG) and in performing neuromuscular ultrasound for the indications of focal neuropathies, brachial plexopathy, peripheral neuropathy, and diaphragm testing. Dr. Al-Qudah also treats patients with all types of headaches, all types of dementia including Alzheimer's dementia, Parkinson's disease, epilepsy, stroke, multiple sclerosis, sleep disorders and movement disorders.
Dr. Al-Qudah is board certified in neurology and is a member of the American Academy of Neurology. He is also board eligible for clinical neurophysiology and neuromuscular medicine boards.
---
Internal Medicine


Mazen Nashed, M.D.
Dr. Nashed is an Internal Medicine provider with areas of special interest including cardiovascular risk assessment & prevention, as well as the diagnoses and treatment of Heart diseases. He also specializes in the treatment of Hypertension, High Cholesterol, Diabetes, Osteoporosis, and Lung disorders.
Dr. Nashed is Board Certified by The American Board of Internal Medicine.
---
Infectious Disease


Dino Delaportas, M.D.
Dr. Delaportas, is an Infectious Disease Specialist. He is particularly skilled to treat all infections, including Pneumonia, Abdominal Sepsis, and Infections of the Kidneys and the Bladder. He is also trained and certified in managing chronic and difficult infected wounds. Dr. Delaportas is also certified in Internal Medicine.
Dr. Delaportas is Board Certified by the American Board of Infectious Diseases.

---
---