MEET OUR DOCTORS

Neurology & Neuro-Physiology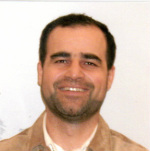 Adnan Alghadban, M.D.
Dr. Alghadban's areas of clinical interest and expertise include the management of headaches, neck pain, back pain, diabetic neuropathy, and myopathy. He performs Botox injections for all forms of spasticity and dystonia. He also treats seizures, both Epileptic and Pseudoepileptic. He treats Alzheimer's disease, Parkinson's disease, and Memory problems. He also treats sleep disorders such as Sleep Apnea and Narcolepsy.
Dr. Alghadban is board certified in Neurology and Clinical Neurophysiology, he is a member of the American Academy of Neurology.
---

Zaid Al-Qudah, M.D.
Dr. Al-Qudah's areas of clinical interest and expertise include the management of peripheral neuropathies, acquired and hereditary, focal mononeuropathies, including carpal and cubital tunnel, muscle diseases, and neuromuscular junction disorders such as myasthenia gravis.
Doctor Al-Qudah, also treats patients with motor neuron disease including amyotrophic lateral sclerosis (ALS) and is specially trained in performing nerve conduction studies, electromyography (NCS/EMG) and Electroencephalogram reading (EEG) and in performing neuromuscular ultrasound for the indications of focal neuropathies, brachial plexopathy, peripheral neuropathy, and diaphragm testing. Dr. Al-Qudah also treats patients with all types of headaches, all types of dementia including Alzheimer's dementia, Parkinson's disease, epilepsy, stroke, multiple sclerosis, sleep disorders, and movement disorders.
Dr. Al-Qudah is board certified in neurology and is a member of the American Academy of Neurology. He is board certified for clinical neurophysiology and neuromuscular medicine.
---
Internal Medicine


Mazen Nashed, M.D.
Dr. Nashed is an Internal Medicine Provider with areas of special interest including Cardiovascular Risk Assessment and Prevention, as well as the diagnoses and treatment of Heart Disease. He also specializes in the treatment of Hypertension, High Cholesterol, diabetes, Osteoporosis and Lung Disorders. Dr. Nashed is Board Certified by the American Board of Internal Medicine.
---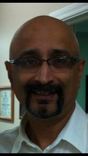 Ali A. Khan, M.D.
Dr. Khan practices Internal Medicine at our satellite office in Buckhannon, West Virginia. He earned his degree at King Edward Medical University. He specializes in Cardiology and he is ASE accredited in Echocardiology. Dr. Khan focuses on weight management, hypertension, diabetes, and maintaining your overall health. Dr. Khan considers his patients as part of his family. He sees patients ages 2 and up. He is a member of MENSA and also an ordained minister. He has been in practice for over 30 years.

---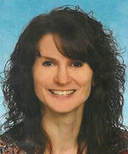 ​
Pediatric Sleep Medicine
Heather Clawges, M.D.
Dr. Clawges is Board Certified in Pediatric Sleep Medicine as well as Internal Medicine. She is a graduate of WVU. She specializes in seeing patients ages 2 and older with problems such as insomnia, sleep apnea, and various other sleep disorders. Dr. Clawges sees patients at our Bridgeport Sleep Center.

---